In my life this week…
My sweet friend Rebecca @MomsMustardSeeds is visiting with her family & we've had fun fun and more fun - beach time - family time - boat time and fellowship galore!
We're cooking this week…
Favorite thing this week…
Watching the dolphins follow the wake and jump and play behind the boat and. . . .
sharing it with some of our favorite friends!
Our boys and the @MomsMustardSeeds kiddos got along so well and had a wonderful time of fellowship - we even met up for the day with local blogger friends @DazeofAdventure and I'm proud of the overall behavior of our boys (hey, nothing is perfect) but there were no major "incidences" during a full week together - and I think that's something to be proud of
#MOBsociety
Letter of this week… "T"
T is for . . . Terrifical!!!!
No other way to describe this:
Freebies and Fave Resources…
I'm guest posting for our friend Jen @ GricefullyHomeschooling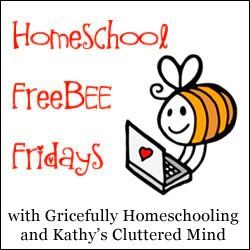 3 in 30 goals …
July Goals:
1. drink 4 big glasses of water each day and exercise 4x per week
2. Bible reading daily and scripture memory with the kiddos
3. pick up another part time / freelance - paying social media/ writing job to help hubs