In my life this week…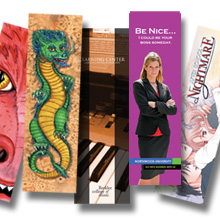 I'm hosting a giveaway on my blog - 250 FREE custom
Bookmarks from Print Runner to promote your blog or business! Click the bookmarks if you'd like to enter!
Really enjoying our Proverbs 31 online study through Good Morning Girls- It's never too late to join - If you're interested - click on the pic and check it out! Amanda & I are hosting a group on Facebook and it's always a pleasure working with her! (She does Virtual Assistant work if you happen to be looking for help) The woman keeps me straight - and that's a big job!
In our homeschool this week…
We've been bird watching! We have a pair of Cardinals nesting nearby and we are getting a real kick out of it - If you haven't tried bird watching - I suggest you give it a try!
(Yes, we dress ourselves around here!)
Maybe next semester we'll have a "fashion course for boys"
Female Cardinal
Male
We are using notebooking pages from Notebooking Fairy - I've learned so much about how to apply
right now - see more of that below (under Freebies)
*I am an affiliate for Notebooking Success - If you purchase it using the link in this post or from my sidebar (like I highly recommend) I do make a profit for our homeschool needs - Thank you in advance - I know you'll love learning more about notebooking - it's changed our homeschool for the better!
Places we're going and people we're seeing…
The first little blondie on the far left is my oldest son - Parker - he's fishing the Kids Tarpon Tournament this weekend as part of the World's Richest Tarpon Tournament weekly festivities!
This is last years pic-this year he'll be with Captain Daddy and his good buddy Cole! Good luck
boys - Fish 'On!
To learn more about Tarpon and fishing in our area (the Tarpon capital of the World) - and fishing with kids in general - check out hubbies web site :
Fishing Southwest Florida. com
My favorite thing this week was…
Mother's Day - of course! The boys took good care of me and although Mark had to work on
Sunday - this time of year is BUSY - we celebrated all together on Monday!
He also brought me some lovely wind chimes
Let's hear it for the boys. . .
My three sons made me dinner! We cook together in the kitchen - a lot - we use it as part of our homeschool "Cooking 101" - They are
really sweet - I did make the homemade dough - but they did the rest. Little boys love their mommies and I sure am thankful
for the close relationship I have with each of my little men.
See more about our
"Kids in the Kitchen"
series here - link up your family recipes every Tuesday!
Good old fashioned Strawberry Preserves
Get the recipe here
My Mother! She's an awesome woman. She taught me to be a godly woman, to value my family, and
always enjoyed a spirit of adventure. She is beautiful inside - and out!
I'm forever grateful that she consistently quoted scripture in our home
3 in 30 - reaching goals just 3 at a time …
Faith- Started the Proverbs 31 study - love it!
Physical- Visited my local health food store & I'm getting myself back on track
Blog- Landed another social media job (more on that later - but let's just say . . . I'm thrilled!)
M
is for Mothers - see my Mother in above pic
M
is for "making" strawberry preserves
M
is for chopping "many" strawberries
M
is for "
Mmmmm"
good!
Helpful homeschooling tips, Freebies or advice to share…
Just through the end of the month - GeoMatters is offering their
Columbus Unit Study
Subscribe to the Newsletter - then use code: "
MAY2012
"
I am offering "Exploring God's Creation" - Creation Bible verses printable - when you
subscribe
to my brand new
monthly newsletter - it will contain many how to's and free links and
information
that will encourage homeschool moms and help you with your nature studies:
Linking with -
Holy Spirit Led Homeschool
and these: